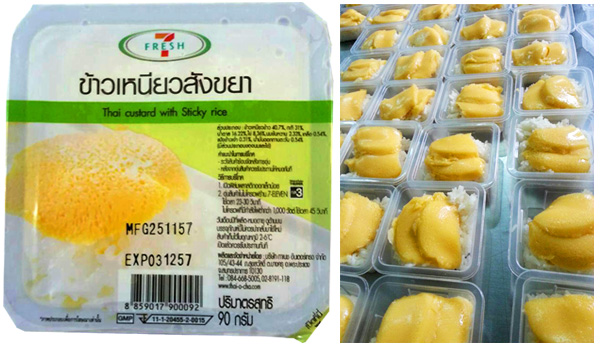 We are the manufacturer of basil seed drink with fruit flavor. Which is nutritious and good for health and are getting famous in foreign country. Ganesh intertrade are certified by GMP HACCP HALAL ISO and in future, will be certified by BRC, the best production system.
Right now ganesh intertrade are the manufacturer of sticky rice with custard, which are ready to eat at convenient store (7-11) we are developing our product with the help of CP ALL in the brand name of "seven fresh" that are well known by people and we have a very high selling rates, and will be bringing out more variety of the product in short future in 7-11 shop which we developed from "Thai o cha sterilized Thai desserts."
Ganesh intertrade .co,ltd
The new factory of Ganesh intertrade .co, ltd are located at mahachai samutsakorn. Which are the factory that will be used to produce all kind of 7-11 products and basil seed drink with fruit flavor and coconut drink which is good for health and nutritious will be sold at foreign. And we will develop our factory to be certified by HACCP HALAL GMP ISO and BRC which are the system that can help us to exports to all around the world.