Made from 100% natural ingredients

Have no preservatives

No need to freeze or refrigerated

No need to cook

Can be heated in the microwave, if needed

Ready to eat anytime and anywhere

 
Name:  Durian egg custard (A01)
Description: Thai Custard has egg, flour, and coconut milk as the main ingredients, Baked till the top of it turns golden brown, flavored with durian and topped with lotus seeds and shallot, you can enjoy the smell and taste of the perfect harmony. It is so creamy and rich.

Name:
Sticky rice with Durian in coconut cream (A02)
Description: Soft sticky rice is topped with durian in coconut cream. This gives the flavor and sweetness of durian, well-suits the soft and creamy sticky rice. All the ingredients are well-selected and cooked according to the traditional recipe.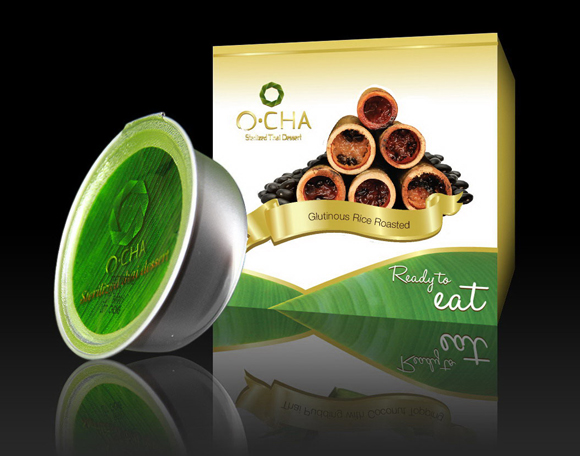 Name:

Glutinous rice roasted (A03)

Description: Glutinous rice roasted in bamboo joints is a well-known Thai dessert. It consists of glutinous rice (a kind of black sticky rice), taro, topped with coconut cream, and roasted in a bamboo joints. This give the taste of soft and sticky glutinous rice blended with sweet and creamy coconut cream top.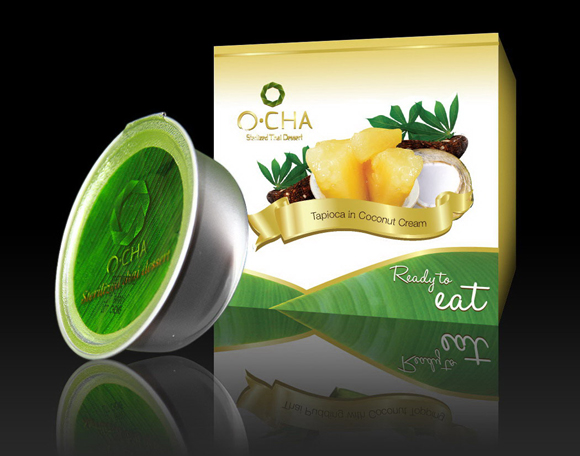 Name:

Tapioca in coconut cream (A05)

Description: Tapioca is one of the most popular produces in Thailand. It is very useful and versatile that it can be converted to various types of food. Cooked tapioca is preserved in syrup. It is one of the ways Thai people preserve food, to make it last for long and the tapioca absorbs the sweetness of the syrup, softened the taste by coconut milk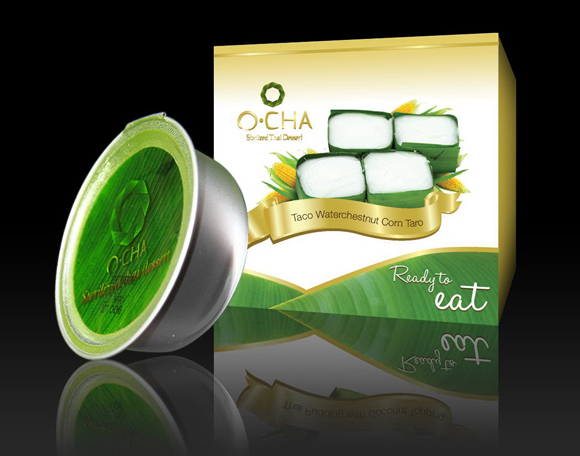 Name:

Taco Waterchesnut Corn Taro (A06)

Description: Taco is Thai style pudding with coconut topping. The bottom part consists of flour and sugar, flavored with water-chestnut, corn, and taro. It has a delicate and sweet taste. When tasting with the coconut cream top, it creates such a perfect match.

Name:

Lod-Chong in coconut milk (B07)

Description: Lod-Chong consists of flour, sugar, water-chestnut, corn, in coconut milk.
We follow the traditional way of making Lod-Chong, Pandanus leaf gives the refreshing scent and taste. Lod- Chong is normally served cold, and you can add ice into it. Lod-Chong gives you filling and freshness.